To be a brand associate at Robin Hood Beard Company you only need an awesome beard right? Wrong! When it comes to choosing the right people to give the opportunity to become involved with our brand is something that we're patient with.

We love all our brand associates, its a pleasure to have them join us - Their all unique and happy fun loving guys with a great deal of individuality about them. We've made brothers here not just acquaintances. Now you get to meet them all...
Rich - Senior Brand Associate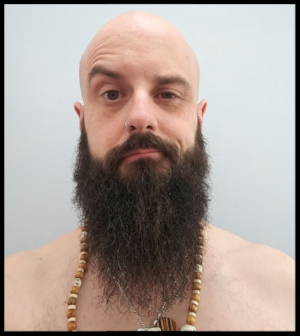 Rich is one of the best guys you could possibly ever meet - Genuine as they come, straight to the point and means business yet with a heart of gold. Rich started as brand associate in April 2017, being the first ever guy to apply - Over a year later and Rich has grown among the ranks to become a Senior Brand Associate, being our oldest member. We've enjoyed multiple meets (And a few beers along the way to say the least) - Rich is Nottingham based - Green flows through his veins along with RHBC along with being a member of the Bearded Villians.
Follow Rich On Insta - @goatee2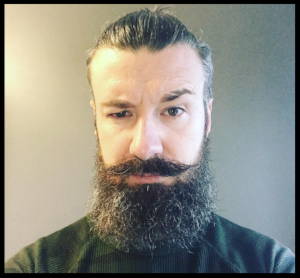 Dan has been a brand associate with RHBC since June 2017, taking a very short break in-between, soon returning because of his love for the brand and what we stand for. Dan's an upbeat, genuine and funny guy (although his Facebook posts make us laugh at times ha). He's always got a story to tell, making him a very interesting character indeed. Dan's lives in the West Midlands but his love is Nottingham that's for sure.
Follow Dan on Insta - @heffie33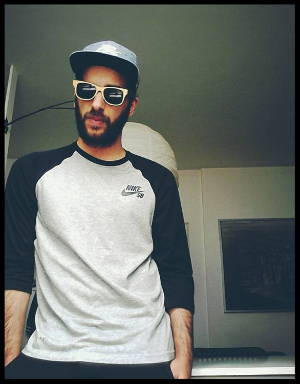 Ant's the stylish and artistic one of the team, with his interest in the cultural and artistic aspects of life, he's a genuine nice guy with an awesome beard to go with it. Ant's been a brand associate since January 2018, getting in touch because he's tried our beardcare products and wanted to get involved with the brand. Ant is one of our overseas brand associates coming all the way from Belgium - With Nottingham love all the way over the pond!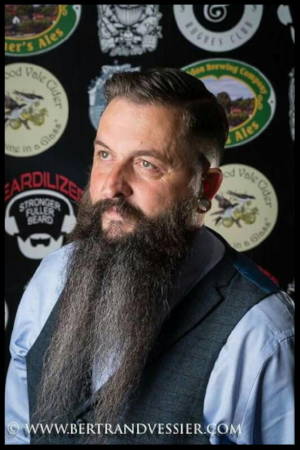 We've met Adam a few times during beard competitions and charity events (the last time we we're in the buff I believe) and have grown to become friends along the way, Adam has got a very kind nature and is always a fun loving guy. Knowing about the brand for a while, only becoming a brand associate in January 2018, he's also a local guy from Nottinghamshire with love for all things Nottingham. Adam attends a lot of beard competitions and has been in the beardsman scene for a long time know with his epic beard.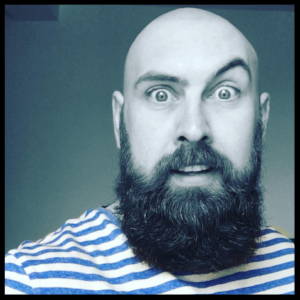 Now what can we say about Lee - He's as ludicrous as they come, straight to the point and a very bold sense of humour (It's a good job we get it :P). Along within his personality lies a very compassionate and helpful guy that's always up to help anyone. Lee's been a brand associate since January 2018, applying online after using our products, full of enthusiasm towards the brand and shouting about us around Leicestershire we he lives.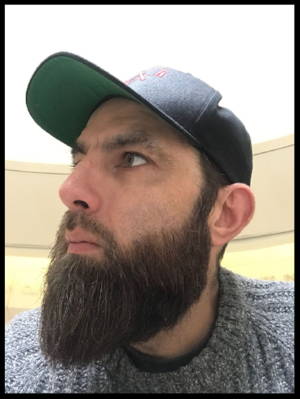 Alex has been a brand associate with us since February 2018 after applying to get involved. There are some genuine people in this world and Alex is definitely one of them, really passionate about life, his beard and his family, recently just becoming a father. Alex has a busy life living in London but always makes sure his beard looks in great shape. Alex is also a member of the Bearded Villains and has a great relationship within the bearded lifestyle.
Follow Alex on Insta - @alex_the_chosen_one_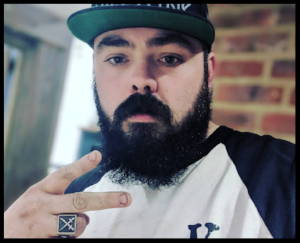 Tom is a great addition to our team, very sociable and involved in the beard niche with being a member of the Bearded Villians, Tom's always up for a laugh yet passionate about his beard at the same times. Tom's been a brand associate with us since January 2018 after applying to get involved with us. He lives in Bedfordshire spreading the RHBC love.
Follow Tom on Insta - @tomhansard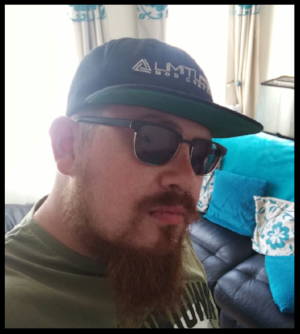 3 words to describe Duanne, energetic, comedian, enthusiastic (This is based on a personal friendship ha) - All joking aside Duanne is a top guy who's always one of the first people to get on there and speak up, he's a family man and a propper mans man, enjoying a few drinks together along the way. Duanne's been a brand associate since February 2018 after wanting to get involved for a while with the brand, Duanne is also a local fellow Nottinghamshire lad who loves pushing RHBC forward!
Follow Duanne on Insta - @bearded_gamer1984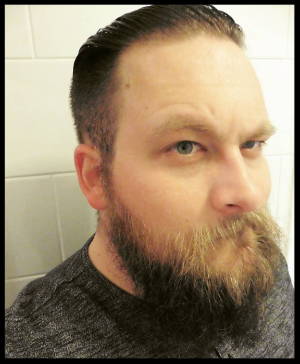 Kasey is one of our newest brand associates, being involved with us since March 2018, Kasey's eagerness to join the team was the main decider for us, especially with being enthusiastic about RHBC and our products, along with being involved prominently within the bearded scene being a member of the Bearded Villains. Kasey's a genuinely nice guy and promotes us in Norfolk.
Follow Kasey on Insta - @beardedcobbler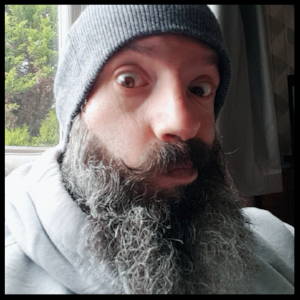 Pete's was a customer of ours for a very long time, nearly back from when we first existed and Pete has been supporting us ever since. After applying to become a brand associate with us there was no way we would say no. Pete's got bags full of enthusiasm and passion for the brand and our products, aswell as just having a general love for the beardsman scene and keeping his beard in the best shape at all time. Currently Pete's showcasing RHBC based in Derbyshire and has been a brand associate with us since March 2018.
Pete - "I've been a Brand Associate for a few months so far and it's been awesome. I'm a part of something that will become huge. After trying a few of the oils and balms and loving them I decided to apply to an associate. Best decision I made. I love everything about the brand. From the simplicity of the logo, the packaging, how it sticks to its roots coming from Nottingham to the products themselves, everything is quality. Dave's enthusiasm and seriously hard work ethic (the man has a full time job too!!!) and passion is infectious along with the other BA's, makes me want to do the best job I can for him and the brand. I suppose the question should be why wouldn't I want to be a part of this? And honestly, I don't have the answer"
Follow Pete on Insta - @beardy_bjj_bluebelt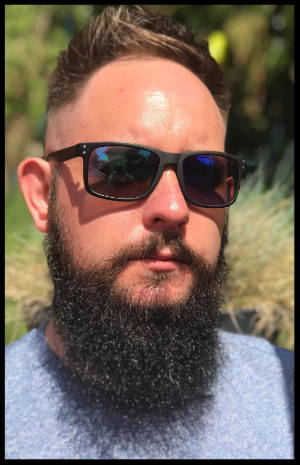 Aaron began his journey as a Brand Associate in April 2018, but that's not stopped him from grasping the brands attention and helping out in any way he can. Aaron's such a compassionate and enthusiastic guy, with us and in general. Its always a pleasure working with Aaron as he always have some optimistic input into whatever we're discussing. Currently from Derbyshire and making a great impression so far!
Aaron - "I decided to join RHBC as a Brand Associate because they offer traditional grooming products with unique scents that cannot be found anywhere else! What makes it better is that they are a local company that have a passion for making a difference to the beard community through dedication, passion and personalisation. Being part of an energetic and enthusiastic team that have a desire to make a difference to the bearded community gives me a sense of pride and gratification. I can't wait to see what the future holds!"
Follow Aaron on Insta - @zoehbs
Dave has been a Brand Associate here at Robin Hood Beard Company since April 2018, originally trying us from a customer point of view and immediately wanted to apply to be a brand associate with us. How could we say no, someone with a genuine desire to join our team and work with us. As a person Dave has made quite an impression on us, contributing to his fair share of content and ideas, with an apparent eagerness to help push the brand forward and his honest charm, he fits in perfectly with us, currently promoting RHBC from Ayrshire in Scotland.
Dave - "What can I say about Robin Hood Beard Co? The group of ambassadors are a bunch of top notch guys. Dave Sharpe is like Heisenberg of beard care. He's a genius. The products are the best I've ever used. My beard feels epic thanks to using them, and I couldn't be happier to be part of this amazing brand with such a great group to work with"
Follow Dave on Insta - @da1988verko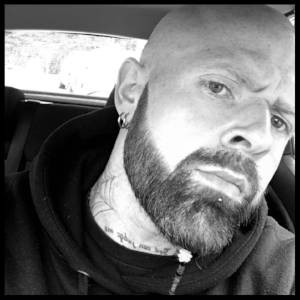 James is a new recruit with Robin Hood Beard Company, begining as a Brand Associate in May 18, since then has shown us exactly why he's part of the team with his energetic ideas and personal flair, not to mention his recognised love for the brand, the rest of the team and our products. Overall a really genuine guy who lives in South Yorkshire and a pleasure to call a team member. James is a devoted family man who enjoys spending his weekends watching the football and enjoying a crafty one (or two) and spending time with his kids.
Follow James on Insta - @jlmason87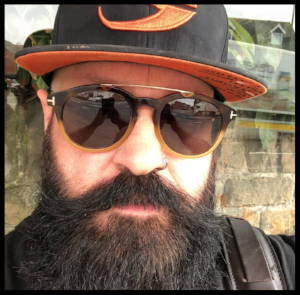 Deano is one of our most recent Brand Associates, starting his bearded journey with us in May 2018. You can't get more manly than Dean, always putting his strength and body to the test lifting in the gym whilst keeping his beard in prestigue condition. Being a definite team player and always contributing his thoughts and ideas within the group, showing exactly why he's a Brand Associate, even more legendary by living in Nottinghamshire and being close to Robin Hoods Nottingham.
Follow Dean on Insta - @viking_power_72